AC LED strip light
25m powerful LED strip light that connects directly to AC 110V/230V for lift shaft construction site tunnel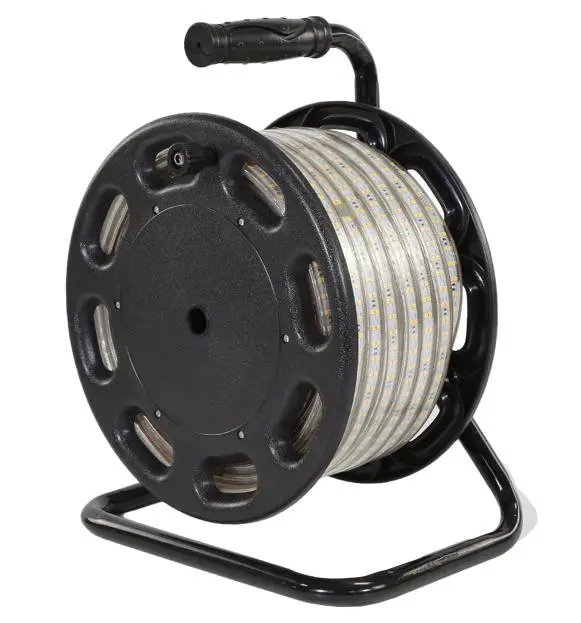 Product Description:
25 meters powerful LED strip light. Each roll consists of 4,500 high-performance LEDs that are evenly distributed throughout the length. This provides a good working light along the entire LED strip. Connects directly to AC 110V/230V. With the help of a small converter on the connection cable, alternating current is converted to direct current. The light is divided into independent segments, which means that if a segment stop working, the rest of the LED strip will continue to light so that the work can continue.
Features:
Designed with AC power directly input, easily for hot plug-in/out without additional power supply. 

Supply with carrying and rolling bracket 

Multi-strand pure copper material for the main conducted cable, with small impedance, low thermal and good chemical stability.

 Soft PVC housing with thick, firm, strong weather resistance, non-yellow change, and fire-resistive character. 

Can be applied for an indoor or outdoor place.

 Can be supplied with different lengths base on the project case, with a quick connector, max connects to 50 meters.
Model #: LD-SM25HN
Specifications:
Voltage: 220-240Vac or 100-120Vac
Length: 25 meters
Width x height: 16mm x 8mm
Brightness per m: 1500lm / m
Power consumption: 300W - 12W / m
Light color: 3000K 4200K 6000K
Light scattering: 120 °
IP class: IP65
Ambient temperature: -25 ° C to 45 ° C
LED type, number: SMD2835, 180LED / m
Lifespan: 30,000 hours * (L70)
Dimmable: YES
* Not intended for 24 hours continuous use.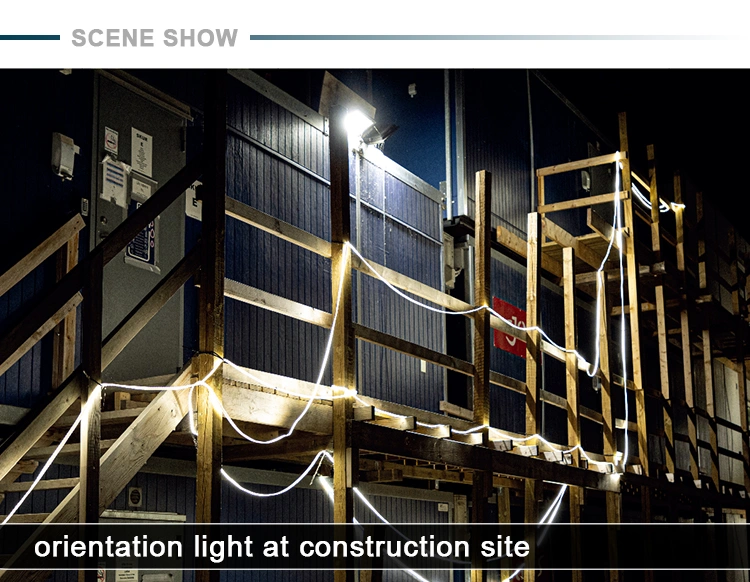 The AC LED strip light for job sites
Applications
Construction site - Building painting - Shipyard - Tunnel project -Lift shaft - lift cabin -Temporary site lighting The LED strip is extra well protected and is encapsulated with several layers Connectors are designed to prevent damage and be quick to use. Plug & Play. Well-insulated rubber cables that ensure safety even in cold and exposed areas. Plug & play! It does not get easier. The original LED strip on the drum. Perfect for good space utilization and easy handling. Direct replacement for several other lighting products You will never need to change a bulb again.
Related products